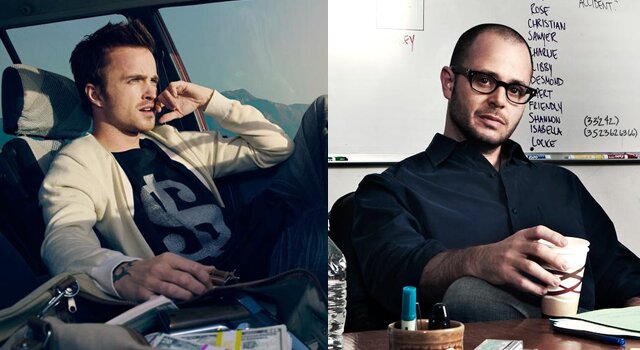 Aaron Paul, one of the stars of AMC's 'Breaking Bad' (the best TV show you're not watching), talks about LOST and Damon Lindelof on USA Today's Emmy Countdown Diary:
DAY 4: Paul was driving home from Friday's breakfast celebrating showrunners. "It was great. I had an amazing conversation with Damon Lindelof, who was one of the creators of Lost. It was one of my favorite shows," he says. They had a big Lost auction last week and I'm so upset I missed it." But don't fret, it helps to have friends in high places: "He said he could get me some stuff from Lost. I'm holding him to it. I'm really thrilled," says Paul.

DAY 5: Paul ran into Damon Lindelof again last night at the Entertainment Weekly party, where he reminded the Lost co-creator of the promise he made to Paul earlier that day. "I told him that I called him out in USA TODAY saying he'd give me an iconic piece of the show," chuckles Paul. "He was laughing so hard. He said he'd get me something for my birthday so he better not disappoint." Anything on Paul's wish list? "Aw man, I have no idea what I'd want. He asked me last night and said he had an idea of what he wanted to give me. Then he said, 'Well, think of a character and if there's a character you want something from.' And I said, 'You can't just ask me that right now,'" says Paul.

Tags
:
Damon Lindelof
, LOST Auction