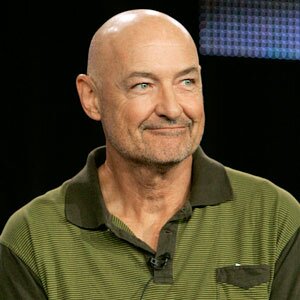 Via Michael Ausiello:
Lost's Terry O'Quinn is heading back to ABC in Hallelujah, an hourlong pilot from Desperate Housewives duo Marc Cherry and Sabrina Wind.

The project — billed as a drama with musical elements — is set in the town of Hallelujah, Tenn., which is being torn apart by the forces of good and evil and whose fortunes change when a stranger comes to town, bringing justice, peace and possibly restoring faith.

O'Quinn will play the show's main villain Del, a charming yet wholly corrupt local millionaire who virtually owns the town. He joins a cast that also includes Law & Order's Jesse L. Martin and Cashmere Mafia's Frances O'Connor.

The mysterious stranger at the center of the show has not yet been cast.

O'Quinn had been gearing up to reunite with Lost costar Michael Emerson in the J.J. Abrams-produced NBC drama pilot Odd Jobs, but that project has been delayed. Emerson himself recently committed to another gig, the CBS pilot Person of Interest (also produced by Abrams).

Tags
:
ABC
,
Post-LOST
,
Terry O'Quinn