We're the Good Guys, Michael: The Cultural Significance of Benjamin Linus by Pearson Moore
LOST Theories, Recaps/Reviews
View Comments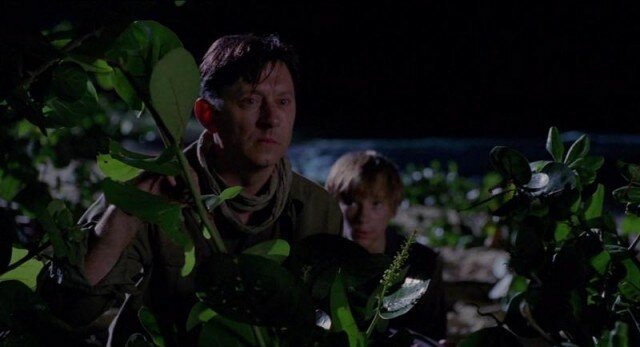 He lied.
The topic before him had no bearing on his words: he deceived in matters large, in details small.  The consequences of dishonesty figured into his thoughts only to the extent of laying the groundwork for the next deception, which in turn would provide the foundation for subsequent misdirection.  He manipulated facts and fabricated stories to suit his purpose, to frame conditions to his liking, to cause those he controlled to believe he was advancing their agenda so that he could nefariously implement his own well-engineered plans.
He manipulated, coerced, forced those under him to commit the worst offences.  When lying was insufficient to his ends, he murdered.  He killed with his bare hands or with weapons, with guns, gas, or rope.  He actively participated in mass murder.  A reasonable jury of his peers would be obliged to find him guilty on all charges and pass down the severest of sentences.
Benjamin Linus was arguably the most villainous, hateful character on the Island.  But we found ourselves liking him.  Ilana, who knew his crimes, was never taken in my his tricks, pardoned him.  The man who was his opposite, who endeavoured never to fabricate an untruth, took him on as advisor.   At Ben's own death he was found worthy to make the voyage to the Church of the Holy Lamp Post, having served well as Hurley's faithful consigliere.
It is appropriate to ask what might reasonably be considered the greatest unanswered question in the six years of LOST:  Who was Benjamin Linus?
Read the rest of this entry »

Tags
:
Alex
,
Benjamin Linus
,
LOST Theories
,
Pearson Moore
,
recaps&reviews