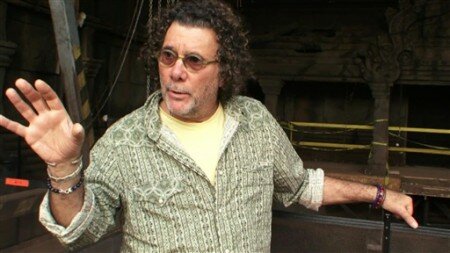 Via THR:
Jack Bender is continuing his long-standing relationship with J.J. Abrams' Bad Robot Productions, signing on to Fox's upcoming mystery drama Alcatraz.

From executive producer Abrams and writer/exec producer Liz Sarnoff, Alcatraz revolves around the famed San Francisco prison and the police team investigating the mysterious reappearance of its 1960s inhabitants in the present.

Bender, repped by UTA, will executive produce and direct episodes of the series, from Warner Bros. Television, Bad Robot and Bonanza Productions.

Bender's credits also include Abrams' Lost, Alias and Felicity. This past pilot season, he directed Fox's Weekends at Bellevue, the Lauren Ambrose starrer that did not get picked up at Fox.

Alcatraz exec producers also include Abrams, Sarnoff, Bryan Burk (Lost). Co-executive producers are Steve Lilien (Kyle XY) and Bryan Wynbrandt (Kyle XY), who both penned the pilot with Sarnoff.

Sarah Jones (Sons of Anarchy) stars as Rebecca Madsen, a detective who discovers a brutal murder was committed by a former Alcatraz prisoner who died decades ago. Sam Neill (Jurassic Park) as government agent Emerson Hauser and former Lost star Jorge Garcia plays Dr. Diego Soto, an Alcatraz expert and comic book fan who helps Madsen with her case. Parminder Nagra (ER) co-stars as Lucy Banerjee, a technician who works with Hauser.

Alcatraz will premiere midseason on Fox.

Tags
:
Alcatraz
,
Jack Bender
,
Post-LOST