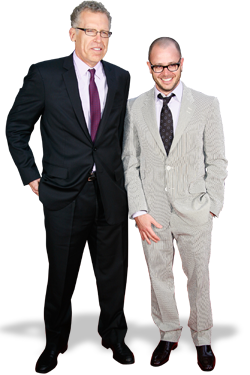 Vulture: In last week's episode, why didn't Sun tell Jin to leave her so he could raise their daughter?
Lindelof: That's a great question. And our only answer for it is that Sun only had about 30 seconds to process the fact that she was going to die. Sun and Jin never had a relationship together with that daughter. Sun had a relationship with her, but Jin did not — she was just a picture on a phone to him. In that moment, she did not tell Jin to leave her side. Partially, in that moment, maybe there was a part of her that wanted him to stay with her. Who knows? We're not really willing to say why characters don't say certain things in certain moments. All we can say is: She did not say that. We did not want that scene to be about their daughter, we wanted it to be about them reuniting.
It was announced that the finale is going to be extended an extra half-hour, for a total of two and a half hours. Did that come from you or the network?
Cuse: Damon and I wrote the script and we were gently told by the network that they thought it was big. And we were like, "No, no, we'll be able to get this all in there." But we really wrote the script the way we wanted the script to be. Normally in television, you're trying to execute a clear decision within a very specific guideline — which is the running time of a one-hour episode. We really just sort of decided, "Let's not worry too much about that, let's just write the best version of the finale and we will figure out in post the time issue." And when we finally saw a cut of the whole thing together, we were like, "This thing will not be as good in a two-hour running time." We went to the network and said, "You know what? You guys are right, this thing is a little bit long and we think we can deliver you a much better version of it that's two-and-a-half-hours long." And they were totally supportive. They rearranged the schedule in order to give us a two-and-a-half-hour airing slot. We feel really excited about it; we think the finale is going to be so much better for that. It will really feel like a feature film.
Click here to read the full interview (contains minor spoilers about tonight's episode).

Tags
:
Carlton Cuse
,
Damon Lindelof
,
interview
,
Jin
,
LOST Finale
,
Season 6
,
Sun